| | |
| --- | --- |
| Posted on December 10, 2018 at 10:00 AM | |
Stop drooling over the food you see on your Instagram feed. There is no reason for you not to travel to new cities and try new, unique dishes, and eat food that is so delicious that your phone will force you to snap a few pics or even add it on Instastories!
But you must be wondering...where should you go? You might be thinking, I only have a few days available and want to stay in the US.
Well lucky for you – we have compiled a list of our favorite US city trips for foodies that you must visit!
New York
New York has the most amazing dining scene in the world due to the cultural diversity of the city. You can walk through the streets of New York and find food from different countries with great ease due to the easy accessibility of the food kiosks located on the sidewalks. We can't forget about the NY staples of pizza, bagels and Chinese food. Yum! There are plenty of options for you to choose from no matter your food preferences are. NY won't disappoint you. The best part is that the City the Never Sleeps always has great food available 24/7. You won't be disappointed!
Portland
For all of our Vegan and Vegetarian friends, Portland is the place for you. No more "vegan" or "vegetarian" food with fake cheese or tofu substitutions. Try the real thing that brings joy to your taste buds and satisfies your hunger.
Enjoy a veggie burger, a doughnut, pad thai, and curries just to name a few vegan or vegetarian style. Don't forget to have some savory snacks like gluten-free avocado toast drizzled in a zesty chipotle cashew cream, seasonal salads, soups, juices, and smoothies. Also, when you are here check out their food truck tours to find a lot of variety of vegan and vegetarian food truck meals in the heart of downtown Portland.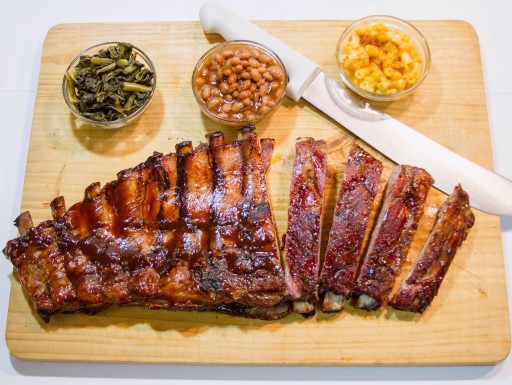 Austin
Everyone knows that Texas does everything big and has the best BBQ in the country. Go to the heart of Texas for some out of this world ribs, brisket, and sausage. Your BBQ meats come with the traditional BBQ side dishes such as potato salad, coleslaw, baked beans, and a roll. Insert our drooling face here.
Also, when you are in the Austin area, you want to definitely want to check out Lockhart which is known to be the BBQ capital in the world. Head out to Austin for some drool worthy and Instagram worthy food that you don't want to miss.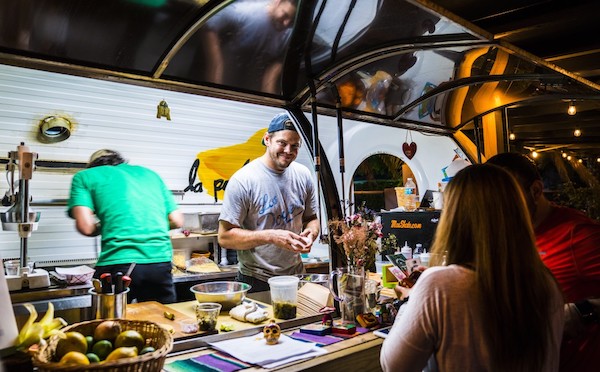 Miami

Miami is not only known for its beautiful beaches, but for the Cuban and Puerto Rican food too. It is seriously the best. Little Havana has all the stops when it comes to Cuban food from the delicious guava empanada to the traditional Cuban chicken dish with Spanish rice. Yum!




Then head closer to the downtown area for some Puerto Rican food such as a pork sandwich or mofongo with chicken chunks. Don't forget to try the signature treasure dessert that you can find is the flan with coco. Miami will definitely satisfy your hunger for some top-notch Latin food.




Las Vegas

When it comes to Vegas you typically go big or go home and that is the case when it comes to their dining scene too! Whether you like to eat a lot at the same time by eating at a buffet or you like the typical let's order off the menu then there's always that option too.




Each casino has its own take on their buffet menus, so be sure to review them before you head on over. Be sure to review the meal times too because the menu changes and so does the price. You don't show up for breakfast and end up getting lunch instead. And if the whole buffet thing isn't you thing then no worries there are many noteworthy restaurants on the Strip that you can visit. Since it is Vegas anything goes and you can have whatever you want.




If you are ready to start enjoying your life and start crossing off your bucket list it's time for you to consider traveling with Let Me Plan It.




Feel free to book a consultation today by emailing [email protected]




Join our mailing list https://mailchi.mp/18acc6786652/newsletter and receive a Free Packing Tips PDF.

Categories: United States, Family Vacation, Travel Lists

Comments are disabled.

0

/