| | |
| --- | --- |
| Posted on May 7, 2018 at 11:50 AM | |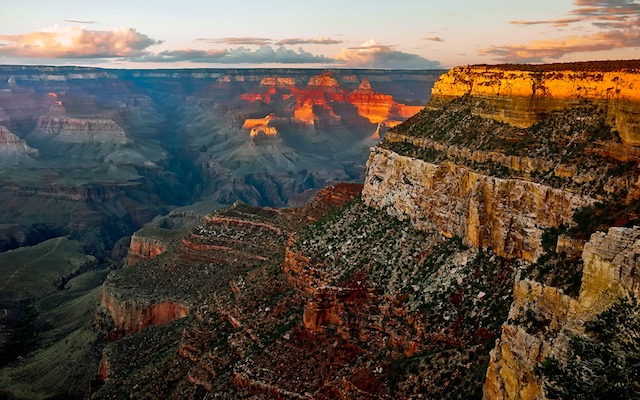 The Grand Canyon National Park, a World Heritage site, is simply breathtaking to see in person. It is 277 miles long, an average of 10 miles across, and 1 mile deep. The canyon rock is a vivid array of every color of the rainbow. The park is home to 300 kinds of birds, 88 species of mammals, 58 types of reptiles and 25 varieties of fish. The Grand Canyon is perfect for anyone that appreciates beautiful scenery and it is a great place for families to experience one of the America's greatest treasures.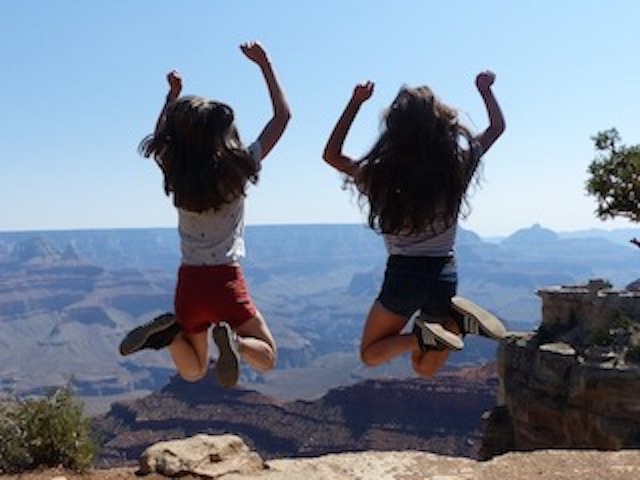 The entrance to the park is about an hour and a half from Flagstaff, Arizona. There is also small cost to entering the park which is $30 per vehicle to enter, but the pass is good for 7 days. The park has 2 main areas, the North and South Rims. As mentioned before, it is very large and it is recommended to focus on one rim for your initial visit. There are a lot of activities to keep you and your family busy.
If this is your first time at the park consider signing up for a tour that will provided you with a knowledgeable guide. The guide will be invaluable in providing information about the local wildlife and the park safety procedures.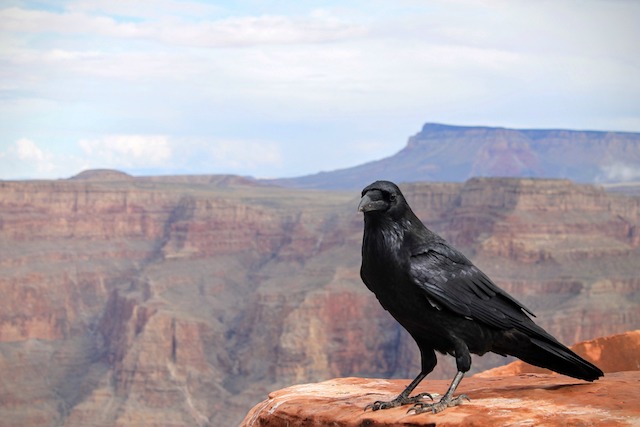 The South Rim is the most visited location at Grand Canyon National Park. It is open all year and assessable by all. It has more viewpoints than the North Rim, with more expansive views of the canyon bottom. There are a variety of activities available including whitewater rafting, river adventures, hiking and mule rides. I recommend visiting the South Rim on your first trip to the Grand Canyon as the terrain is not as challenging as the North Rim.
The North Rim much harder to get too and only assessable from May 15th to October 15 each year, is very popular with hikers and photographers because there are views from the North Rim that should not be missed. Some views can only be reached by hiking or 4x4 vehicle.
• Point Imperial
• Cape Royal
• Roosevelt Point
• Walhalla Overlook
• Uncle Jim Point
Mule rides are also available at the North Rim. It is a great family activity that everyone can participate in.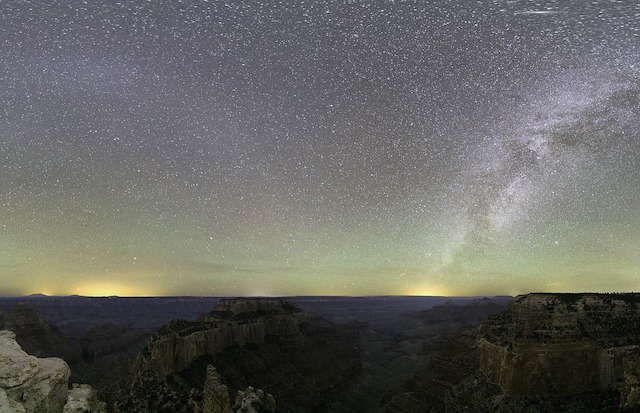 There are hotel accommodations available in both the North and South Rims of the Grand Canyon. You can choose to stay at a traditional hotel, bed and breakfast or a lodge with cabins.
Visiting the Grand Canyon is an adventure everyone should experience at least once. The scenic, breathtaking views and unique landscape should not be missed. There is so much to do and explore that you will need more than a day or two to truly experience it. Come see it for yourself, you will be glad you did!
Categories: United States, Arizona, Family Vacation
/